Maple Leaf - Cavan FC
Having Fun, Playing Fair, Getting Better
Registration for the 2023 House League season is now closed.
Please check out the 2023 season details by clicking the button below.
Thank you to everyone who applied to coach with our club – coaching applications are now closed.
Tryouts & orientations for all of our REP teams are taking place now until October 2 2022
Click the button below for the complete tryout/orientation schedule and to pre-register to attend.
Recreational Division (House League)
Our recreational division season is 9 weeks long and starts on May 27  and runs until August 3. If you are interested in joining for the first time or are a returning player – we look forward to seeing you on the field.
Registration details as well as other details are available in the recreational division section of the website.
Future Stars
Our Future Stars program is designed for players born between 2015 & 2020 who wish to take their soccer experience to the next level and improve their soccer skills & technique . It is a stepping stone to prepare players to transition from recreational house league soccer to development soccer at U9 which will lead them to competitive soccer at U13.
Long Term Player Development
Long Term Player Development, also known as LTPD, is the Canadian Soccer Association model designed to optimize excellence and lifelong wellness through soccer.
Maple Leaf – Cavan FC LTPD divisions cover U8 to U12.
Competitive (REP)
Our competitive division, Cavan FC, was formed in 2007 to cater to those players that are passionate about soccer and want to elevate their game.
Cavan FC's objective is to develop and foster great soccer players who push each other to maximize their potential. Cavan FC's guiding philosophy is Player First in every decision we make we ask 'What is best for the player' – it is that player-centric spirit that makes Cavan FC who we are!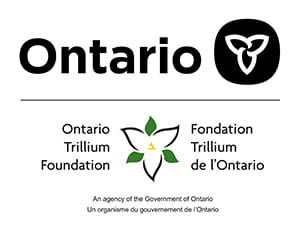 The club is very happy to announce that we have been successful in obtaining a $50,000.00 grant from the Ontario Trillium Foundation to support our programs over the next year.