Cavan FC Orientation/Tryout Information
Information for players interested in playing on our Cavan FC teams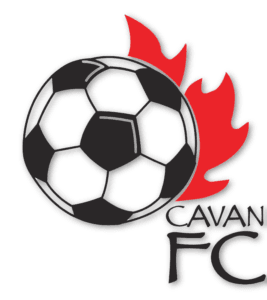 The 2020 Long Term Player Development team orientations  (U6-2015 – U12-2008) and 2020 Competitive Team (U13-2007 – U17 2003) tryouts are now completed.
If you are interested in playing on a Cavan FC team in 2020 please contact Director of Rep Operations, Angela Penello for information.
2020 Cavan FC Age Groups
MLCFC is excited to host 2020 orientations & tryouts at Maple Leaf Park for the following Cavan FC age groups.
2020 Divisions
Year of Birth
2020 Program
U5/U6
2014/2015
* Future Stars
U7/U8
2012/2013
* Fundamentals (5 vs. 5)
* ECDSL Festivals
* 10 player max roster
U9
2011
* Learning to Train (7 vs. 7)
* DRSA Development League
* 12 PLAYER MAX ROSTER
U10
2010
* Learning to Train (7 vs. 7)
* DRSA Development League
* 12 player max roster
U11
2009
* Learning to Train (9 vs. 9)
* DRSA Development League
* 16 player max roster
U12
2008
* Learning to Train (9 vs. 9)
* DRSA Development League
* 16 player max roster
U13
2007
* Youth Competitive (11 vs. 11)
* DRSL Competitive League
* 18 player max roster
U14
2006
* Youth Competitive (11 vs. 11)
* DRSL Competitive League
* 18 player max roster
U15
2005
* Youth Competitive (11 vs. 11)
* DRSL Competitive League
* 18 player max roster
U16
2004
* Youth Competitive (11 vs. 11)
* DRSL Competitive League
* 18 player max roster
U17
2003
* Youth Competitive (11 vs. 11)
* DRSL Competitive League
* 18 player max roster
U7/U8 (2012/2013)
* Fundamentals (5 vs. 5)
* ECDSL Festivals
* 10 player max roster
U9 (2011)
* Learning to Train (7 vs. 7)
* DRSA Development League
* 12 PLAYER MAX ROSTER
U10 (2010)
* Learning to Train (7 vs. 7)
* DRSA Development League
* 12 player max roster
U11 (2009)
* Learning to Train (9 vs. 9)
* DRSA Development League
* 16 player max roster
U12 (2008)
* Learning to Train (9 vs. 9)
* DRSA Development League
* 16 player max roster
U13 (2007)
* Youth Competitive (11 vs. 11)
* DRSL Competitive League
* 18 player max roster
U14 (2006)
* Youth Competitive (11 vs. 11)
* DRSL Competitive League
* 18 player max roster
U15 (2005)
* Youth Competitive (11 vs. 11)
* DRSL Competitive League
* 18 player max roster
U16 (2004)
* Youth Competitive (11 vs. 11)
* DRSL Competitive League
* 18 player max roster
U17 (2003)
* Youth Competitive (11 vs. 11)
* DRSL Competitive League
* 18 player max roster