Cavan FC Orientation/Tryout Information
Information for players interested in playing on our Cavan FC teams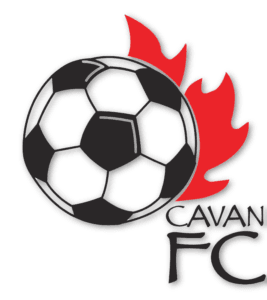 We welcome new and returning players to attend our orientation/tryout sessions at Maple Leaf Park in Cavan.
There is no cost to attend tryouts or orientations – we only ask you to please complete our online orientation/tryout registration form
Dates and times for all age groups are listed below.
When you arrive at Maple Leaf Park for your session, please sign in at the canteen shelter before proceeding to the field.
If you have questions, feel free to reach out to Angela Penello / Director of Rep Operations.
See you on the Pitch!!
2023 Cavan FC Age Groups
MLCFC is excited to host 2023 orientations & tryouts at Maple Leaf Park for the following Cavan FC age groups
2023 Divisions
Year of Birth
2023 Program
U8
2015
* Fundamentals (5 vs. 5)
* ECDSL Festivals
* 10 player max roster
U9
2014
* Learning to Train (7 vs. 7)
* DRSA Development League
* 12 player max roster
U10
2013
* Learning to Train (7 vs. 7)
* DRSA Development League
* 12 player max roster
U11
2012
* Learning to Train (9 vs. 9)
* DRSA Development League
* 16 player max roster
U12
2011
* Learning to Train (9 vs. 9)
* DRSA Development League
* 16 player max roster
U13
2010
* Youth Competitive (11 vs. 11)
* DRSL Competitive League
* 18 player max roster
U14
2009
* Youth Competitive (11 vs. 11)
* DRSL Competitive League
* 18 player max roster
U15
2008
* Youth Competitive (11 vs. 11)
* DRSL Competitive League
* 18 player max roster
U16
2007
* Youth Competitive (11 vs. 11)
* DRSL Competitive League
* 18 player max roster
U17
2006
* Youth Competitive (11 vs. 11)
* DRSL Competitive League
* 18 player max roster
U8 (2015)
* Fundamentals (5 vs. 5)
* ECDSL Festivals
* 10 player max roster
U9 (2014)
* Learning to Train (7 vs. 7)
* DRSA Development League
* 12 player max roster
U10 (2013)
* Learning to Train (7 vs. 7)
* DRSA Development League
* 12 player max roster
U11 (2012)
* Learning to Train (9 vs. 9)
* DRSA Development League
* 16 player max roster
U12 (2011)
* Learning to Train (9 vs. 9)
* DRSA Development League
* 16 player max roster
U13 (2010)
* Youth Competitive (11 vs. 11)
* DRSL Competitive League
* 18 player max roster
U14 (2009)
* Youth Competitive (11 vs. 11)
* DRSL Competitive League
* 18 player max roster
U15 (2008)
* Youth Competitive (11 vs. 11)
* DRSL Competitive League
* 18 player max roster
U16 (2007)
* Youth Competitive (11 vs. 11)
* DRSL Competitive League
* 18 player max roster
U17 (2006)
* Youth Competitive (11 vs. 11)
* DRSL Competitive League
* 18 player max roster
Orientation/Tryout Schedule
2023 Season Division
Year of Birth
Orientation/Tryout Date
U8
2015
GIRLS
Monday September 19 | 6-7 pm
Wednesday September 28 | 6-7 pm

BOYS
Friday September 23 | 6-7 pm
Tuesday September 27 | 6-7 pm
U9
2014
GIRLS
Thursday September 15 | 6-7 pm
Tuesday September 27 | 6-7 pm

BOYS
Friday September 23 | 6-7 pm
Tuesday September 27 | 6-7 pm
U10
2013
GIRLS
Monday September 19 | 6-7 pm

BOYS
Saturday September 17 | 3-4:30 pm
Saturday September 24 | 3-4:30 pm
Monday September 26 | 6-7 pm
U11
2012
GIRLS
Monday September 19 | 7-8 pm
Tuesday September 20 | 7-8 pm
Tuesday September 27 | 7-8 pm
Wednesday September 28 | 7-8 pm

BOYS
Monday September 26 | 6-7:30 pm
Wednesday September 28 | 6-7:30 pm

U12
2011
GIRLS
Saturday October 1 | 1-2:30 pm

BOYS
Tuesday September 20 | 7-8 pm
Tuesday September 27 | 7-8 pm
Tuesday October 4 | 7-8 pm
U13
2010
GIRLS
Tuesday September 20 | 6-7 pm
Thursday September 22 | 7-8 pm
Wednesday September 28 | 6-7 pm

BOYS
Wednesday September 21| 7-8:30 pm
Thursday September 22| 7-8:30 pm
Monday September 26| 7-8:30 pm
Wednesday September 28 | 7-8:30 pm
U14
2009
GIRLS
Thursday September 15 | 6:30-8 pm
Saturday September 17 | 10 am-12 noon
U15
2008
BOYS
Thursday September 15 | 7-8:30 pm
Tuesday September 20 | 7-8:30 pm

NOTE: 2008 girls are with U16
U16
2007
GIRLS (2007/2008)
Tuesday September 20 | 8-9:30 pm
Friday September 23 | 8-9:30 pm

NOTE: 2007 boys are with U17

U17
2006
GIRLS
Wednesday September 21 | 7-8:30 pm

BOYS (2006/2007)
Thursday September 15 | 7-8:30 pm
Tuesday September 20 | 7-8:30 pm
Wednesday September 28 | 7:30-9 pm
U21 Women
2002-2005
Spring 2023
Junior Men
2005 and older
Monday September 26 | 7:30-9 pm (Upper)
Thursday September 29 | 7:30-9 pm (Lower)
Men
2002 and older
Spring 2023
U8 (2015)
Girls

Monday September 19 | 6-7 pm

Wednesday September 28 | 6-7 pm
Boys
Friday September 23 | 6-7 pm

Tuesday September  27 | 6-7 pm
U9 (2014)
Girls
Thursday September 15 | 6-7 pm

Tuesday September 27 | 6-7 pm
Boys
Friday September 23 | 6-7 pm

Tuesday September 27 | 6-7 pm
U10 (2013)
Girls
Monday September 19 | 6-7 pm
Boys
Saturday September 17 | 3-4:30 pm
Saturday September 24 | 3-4:30 pm
Monday September 26 | 6-7 pm
U11 (2012)
Girls
Monday September 19 | 7-8 pm
Tuesday September 20 | 7-8 pm
Tuesday September 27 | 7-8 pm
Wednesday September 28 | 7-8 pm
Boys
Monday September

26 |  6-7:30 pm

Wednesday September 28 |  6-7:30 pm
U12 (2011)
Girls
Saturday October 1 | 1-2:30 pm
Boys
Tuesday September 20 | 7-8 pm

Tuesday September 27 | 7-8 pm

Tuesday October 4 | 7-8 pm
U13 (2010)
Girls
Tuesday September 20 | 6-7 pm
Thursday September 22 | 7-8 pm
Wednesday September 28 | 6-7 pm
Boys
Wednesday September 21 | 7-8:30 pm
Thursday September 22 | 7-8:30 pm
Monday September 26 | 7-8:30 pm
Wednesday September 28 | 7-8:30 pm
U14 (2009)
Girls
Thursday September 15 | 6:30-8 p
Saturday September 17 | 10 am-12 noon
U15 (2008)
Boys
Thursday September 15 | 7-8:30 pm
Tuesday September 20 | 7-8:30 pm
NOTE: 2008 girls are with U16
U16 (2007)
GIRLS (2007/2008)
Tuesday September 20 | 8-9:30 pm
Friday September 23 | 8-9:30 pm
NOTE: 2007 boys are with U17
U17 (2006)
Girls
Wednesday September 21 | 7-8:30 pm
Boys (2006/2007)
Thursday September  15  | 7-8:30 pm

Tuesday September 20  | 7-8:30 pm

Wednesday September 28 | 7:30-9 pm
Jr. Men (2005 & older)
Monday September 26 | 7:30-9 pm (Upper)
Thursday September 29 | 7:30-9 pm (Lower)